Bird Park Marlow – Animals. Close. Experience.
In the Adventure Bird Park Marlow you may experience very close because you may enter nearly every enclosure. You may get in impression of the South American west coast by entering the enclosure of the penguins where you can watch penguins, pelicans and sea larks. Some penguins are very curious, they cross the paths of the visitors and watch them. The lemurs are curios as well in the 4900 m2 big walk through Madagascar enclosure.
Daily public feedings offer much information on the lemurs, penguins and other animals.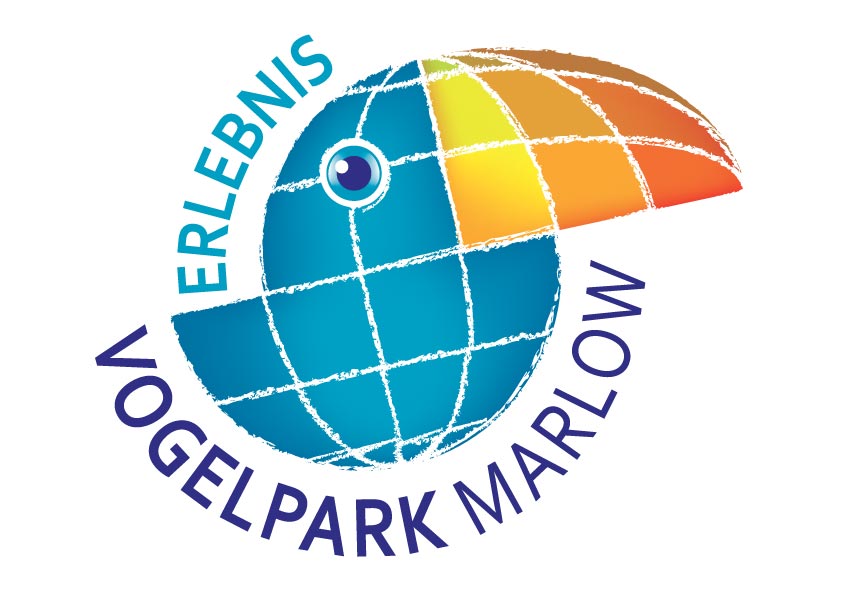 You may not only dive into different animal worlds, you are enchanted by original play worlds. There are ten playgrounds on the whole area which invite to romp, climb, slide, swing, hop and discover.
Impressive show flight events
Daily animal and flight shows demonstrate the beautiful world of the birds. At the animal show "Parrot, pelican and co" colourful parrots fly above your head. At the flight show you may experience the "King of the sky" close up.
Five phantastic adventure hostels invite to stay overnight amidst Bird Park Marlow. Each of the five houses has a different style which makes the stay unique.
Daily after 10 am, please note on and off-peak season
Several different tours for the Euroregion are developed. There will be a digital version for the project partners on the homepage. The tours are printed on plates, too, which will be installed at the partners. The plates have a dispenser for flyers.
Reconstruction of the area of birds of prey to a meeting area with animals and presentation of animals
Besides the reconstruction of the enclosures for animals of the animal show, the complete show area will be restored. The already existing scenery of a "Slavic wooden castle" shall remain. it is planned to construct various big aviaries for the animals of the show. The aviaries shall be easy to clean. The aviaries which cannot be seen by visitors shall be made of mesh. The seating area for the visitors shall be U-formed thus visitors can be close to the animals. There shall be enough big space for the birds as well. The construction may be named "green classroom".