Dargun offers to lovers of nature and culture as well as to families many possibilities of an interesting stay with smashing adventures in the middle of Mecklenburg-Vorpommern.
Use the many different offers in the monastery and the castle or relax by bathing, travelling by boat or by fishing. Discover with your family the new forest adventure path and the new historic adventure path "Slavonic castle embankment", find the right way through our maze or take a trip by the hand trolley through the beautiful landscape of the Mecklenburg Schweiz.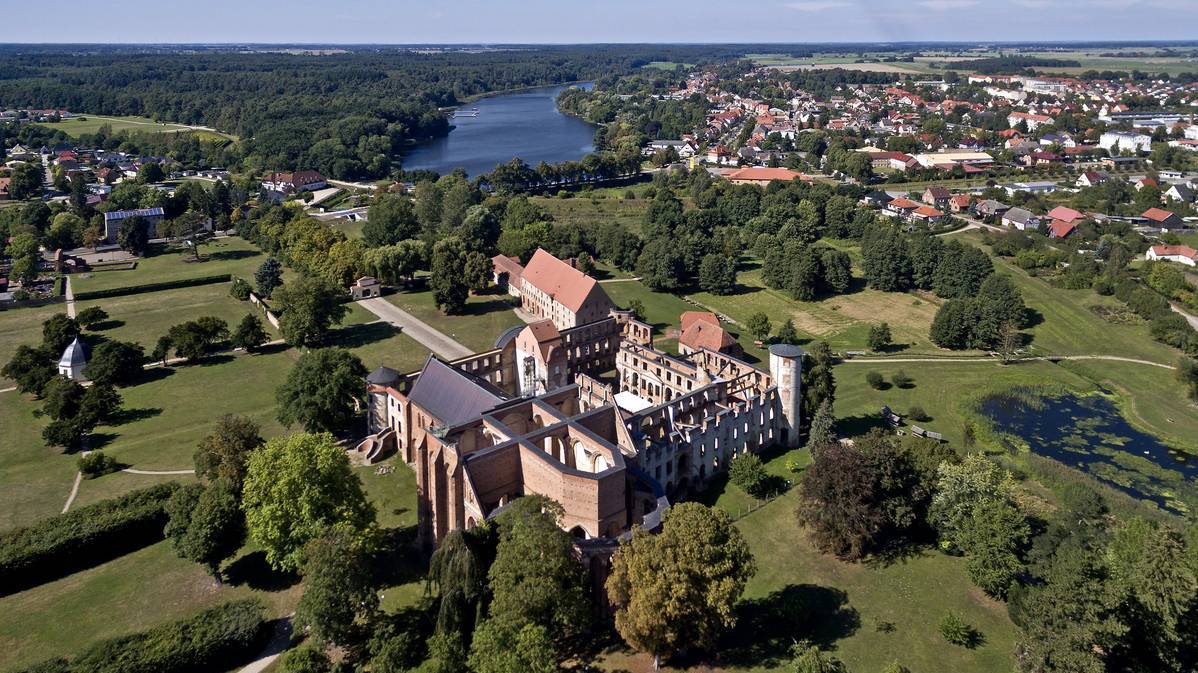 Dargun is the gateway two nature parks, the "Nature park Mecklenburgische Schweiz and Kummerow Lake" and the "Nature park "River landscape Peenetal" which was founded in 2011. You can enjoy the beautiful natural landscape by interesting bike tours, by hiking or by using our various offers for water sports.
The monastery and the castle embankment are best known for Dargun. Every year many festivals take place there, like the Dargun music summer or concerts of the music festival Mecklenburg-Vorpommern. However, cultural life in the town is not only dominated by the festivals of the monastery and castle embankment, around 25 clubs offer a big variety of programs for everybody, too.
The Dargun carnival e.g. is well known and popular, the festivals in the villages, the sport events of SV Traktor Dargun as well as activities of the museum of local history are popular, too. Furthermore active clubs like common interests in historical agricultural engineering, the rifle club, the trade association and the fire brigades ensure a diverse cultural life in town.
Monastery and Castle embankment Dargun
The mighty walls of the monastery and castle embankment are the flagship of the town and the point of interest for many visitors. Its fantastic scenery fascinates every music fan and makes every trip unforgettable.
The embankment was once built by Cistercian monks and has a diverse history over the centuries. After the reformation, the monastery was re-built as castle. In 1873, the first school for agriculture of Mecklenburg was established there, but which was destroyed by fire at the end of World War II. Since 1920, the embankment has been restored, used and made accessible for visitors.
Today the most impressive walls of the former monastery can be admired at a guided tour. There are an extended castle park, the tourist information, a pavilion for weddings, exhibition rooms and a little museum of local history ("Uns lütt Museum") the objects to touch and test. In the former grain store house the monastery shop with a show distillery offer many regional self made products. You may book tasting and adventure offers for groups here.