Community of Przelewice with Arboretum
Arboretum Przelewice: good ways – good signs

The investment includes the restoration and the necessary reconstruction of 4 km pathways in the Arboretum thus visitors can walk around without accidents. Signs at the entrance will be written in two languages and will lead the way through the area. The investment will remove obstacles thus disabled visitors will be able to use the whole Arboretum.

"Painting and meeting – POMERANIA – nature-and-culture-adventure"

Our project partners will learn on the exhibition by a special painting book.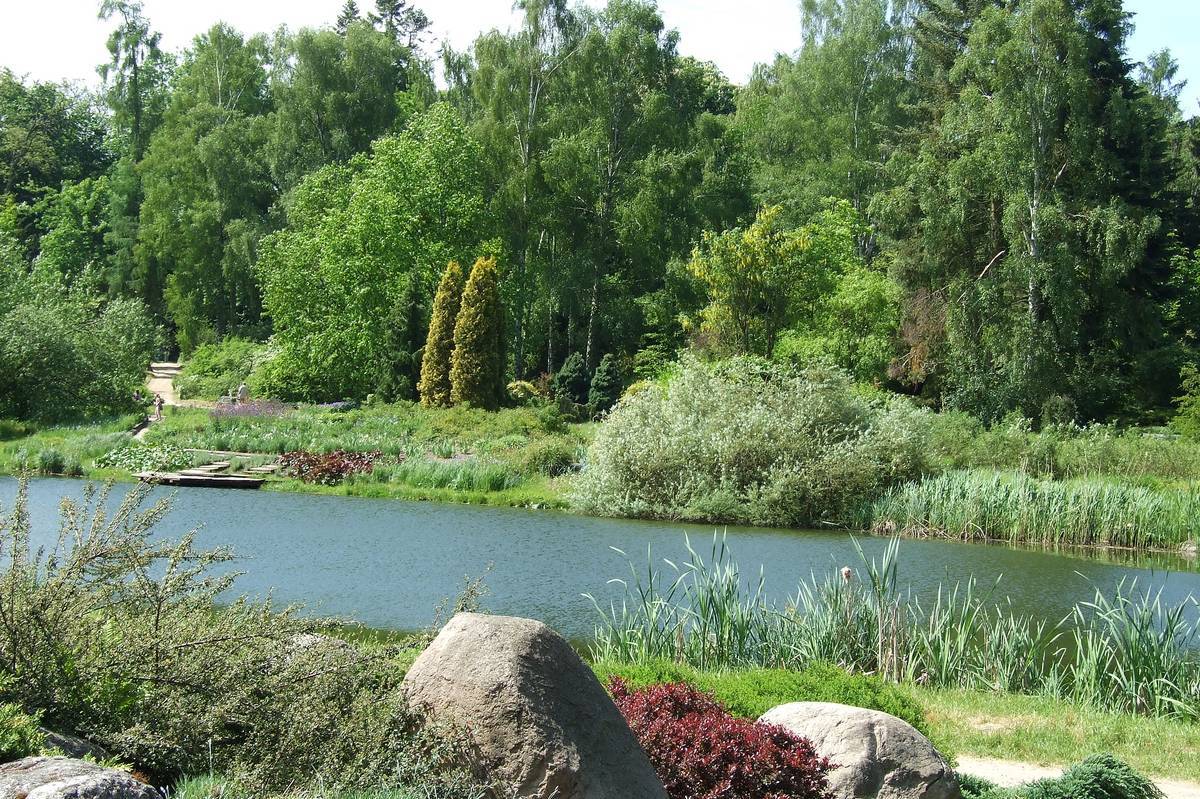 An impressive place for recreation and meeting
The 30 ha park with its classizistic castle of the 19th century is one of the most beautiful nature objects of this kind in Poland. The extensive collection of plants consisting of about 1500 species of trees and bushes was designed in the style of an English garden. Every year thousands of tourists visit this place to relax and enjoy the quietness in this beautiful nature. The Japanese Garden, the spruce avenue and the eternal spring, the stone garden and the waterfall at the pond are especially impressive. Indian peacocks residing on the area and around the castle welcome the visitors. The castle hosts the science and education center with laboratories. In this beautiful surroundings meetings, courses, and conferences take place. You may listen to concerts during spring and summer. The rooms in the castle and the wonderful surroundings in the park make Przelewice to an ideal place for interesting cultural events. Meeting the history with its local legends and myths conjure a mystic atmosphere and breathe new life into trees, stones and garden buildings.