Forestry seeds kiln Jatznick
In the forestry seeds kiln Jatznick the cooperation with other German and Polish partners shall be activated and extended. The aim of the project is to improve the experience of the common heritage of nature and culture and to intensify the cooperation in tourism as well as the conservation of natural resources.
The already existing exhibition shall be restored (indoor) and extended (outdoor) to make it usable all year round and to create interactive adventure areas for inhabitants and tourists. Visitors shall especially experience self reflexive the sustainable use and the rejuvenation of the forest. The responsibility of each member of our society by using natural resources will be demonstrated. The exhibition will be designed in German and in Polish.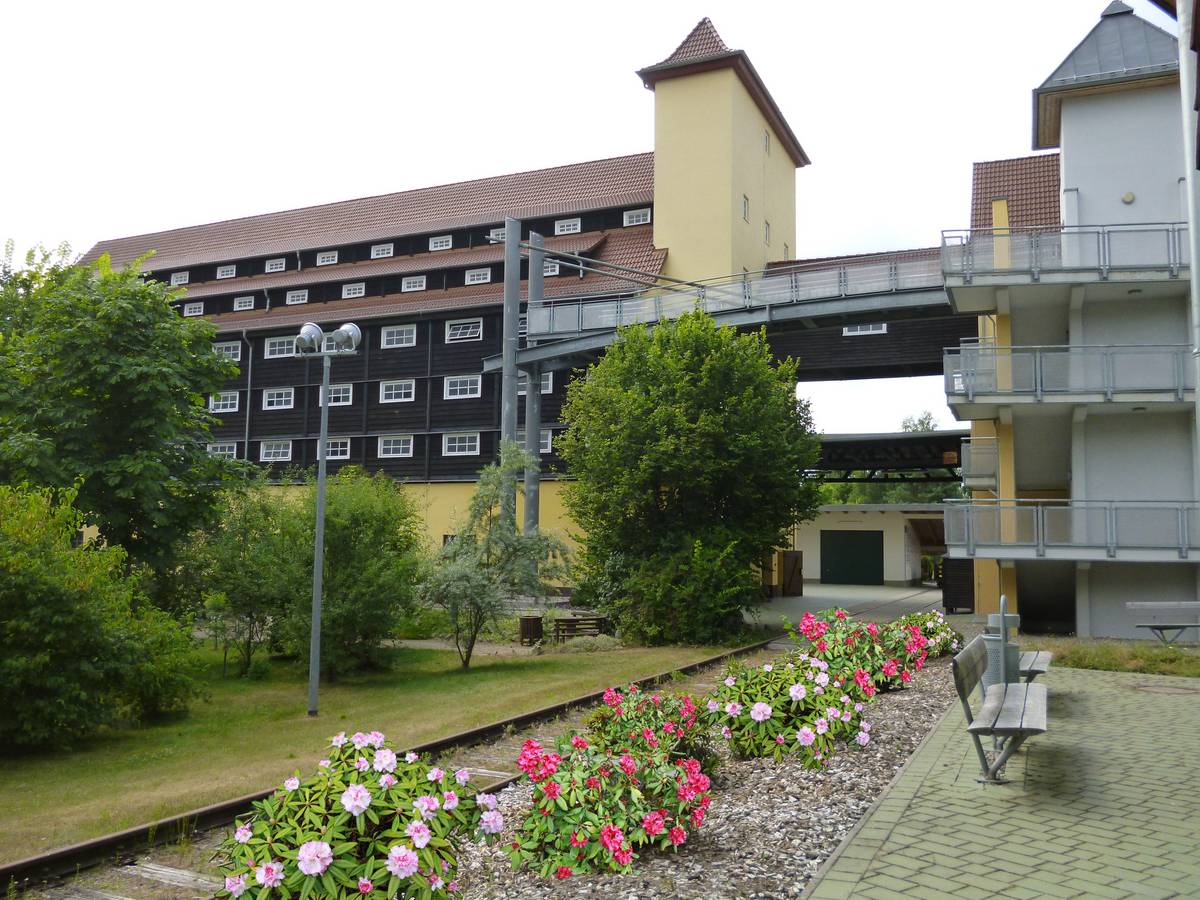 Competence centre for spin-off products of the forest – Forestry seeds kiln Jatznick
the forestry seeds kiln Jatznick is one of nine historical kilns in Germany and the only one in Northeast Germany. She was built in 1923 and restored in the years 2004 until 2006 with the help by Euroregion Pomerania and the district Uecker-Randow. Today the kiln is a fully functionally working technical monument where visitors can learn on regional cycles of material and the sustainable use of natural resources. Besides the production of forest seeds which is used to renew the forests in Mecklenburg-Vorpommern, you can learn on cycles in the ecosystem of the forest and the possibilities and necessity when using the natural resources of the forest.
The forestry seed kiln Jatznick has become a constant touristic attraction in the region. About 2000 -2500 guests come every year. Besides guided tours for visitors and excursions and project days with children forestry conferences and seminars take place here.

Opening hours
Opening hours exhibition: Monday – Friday 10 am until 3 pm
Opening hours for Guided tours
Opening hours guided tours Tuesday and Thursday 10 am and 2 pm
on Saturdays, Sundays and public holidays by prior appointment
Entrance fees (guided tours)
School classes per pupil: 1,50 Euro
Adults: 3,50 Euro
Children aged 6 to 14: 2,50 Euro
Disabled, trainees and students: 2,50 Euro

Tour by handcart
Adults: 1,50 Euro
Children: 1,00 Euro

Discount with a combi ticket of the project partners of the cooperation program Interreg VA per person and per ticket
per person und ticket: 0,50 Euro

How to find us
You can easily find us. We are located directly at the B109 and the railway station.

Arrival by train
at the railway station at the route Berlin-Stralsund

Arrival by car
via B109, junction to L32 direction to Rothemühl

Address
Landesforst MV – Anstalt öffentlichen Rechts – Kompetenzzentrum Forstliche Nebenproduktion
Forstsamendarre Jatznick
Rothemühler Chaussee 1a, 17309 Jatznick
Telefon: 0049 39741 / 80373 ; mail: KFN@lfoa-mv.de

Pictures:
Archiv der Landesforst MV (AöR), Carola Kohls und Martin Hinzpeter