NABU regional group Usedom – Enclosure for the European bison
Welcome to the heath! In 2004, we brought back the European Bison from Polish national parks to Germany. Watch the "King of the forest" very close in its enclosure at all seasons. His dramatic history of destruction and rescue of this biggest European mammal are shown impressively.
Travel through the times of the last 500 years. Follow the tracks of the big animals which were once living here. From the eagle´s perspective discover the isle of Usedom. Listen to the birds´ songs and learn about the birds of Usedom and Wolin.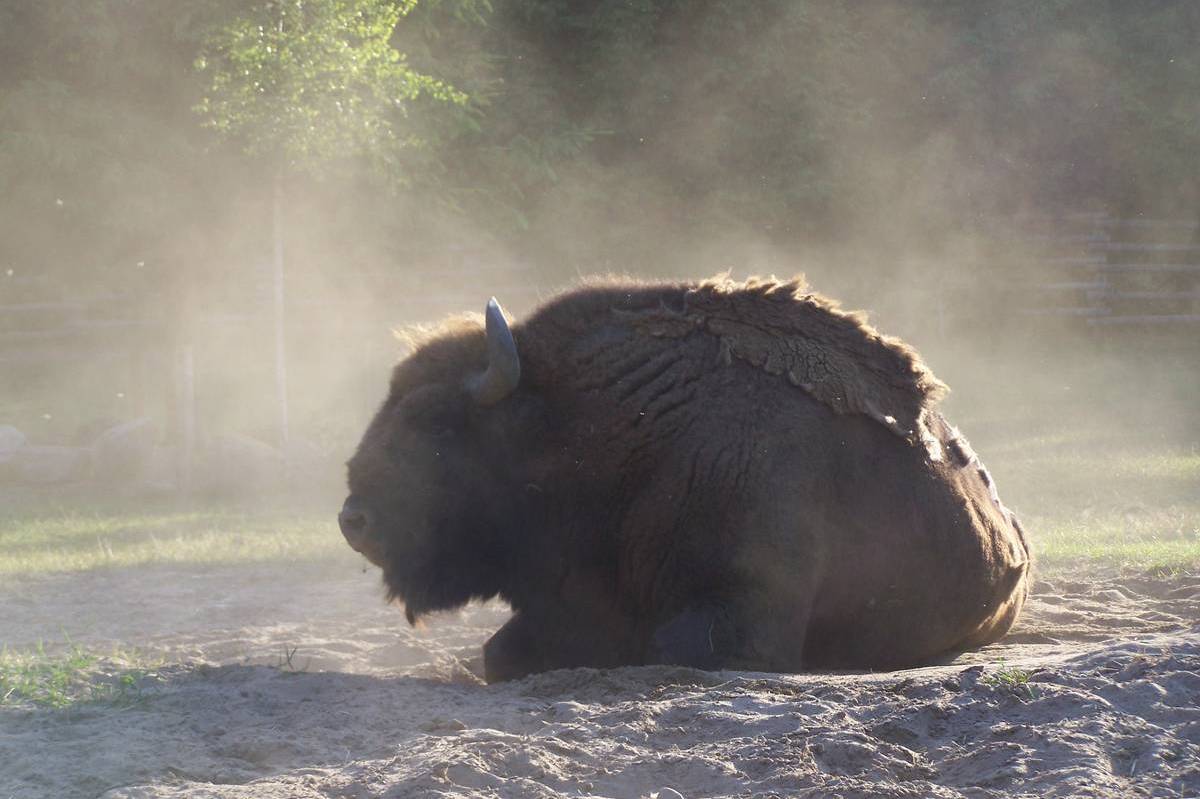 From the Bison´s enclosure to the wildlife park
Together with our partners from western Pomerania and Brandenburg we prepared a project to restore and extend our enclosure from 2018 until 2021. A circular route leads through different habitats and combines the new large enclosures. There deer and wild horses care for the precious habitats. The entrance and the visitor´s area will be restored thus our visitors can watch the "King of the forest" very close. A new entrance building was built. Our exhibition will be renewed and extended. In the ice park the combats of the European bison will be shown, long disappeared animal species of a former time. Our visitors watch the impressive animals in a diverse nature. Here you can experience our landscape and its diverse history.
Many of our visitors said that they would like to stay longer. This wish can now be fulfilled. The enclosure for the European Bison becomes now the Wildlife Park for the European Bison on Usedom.